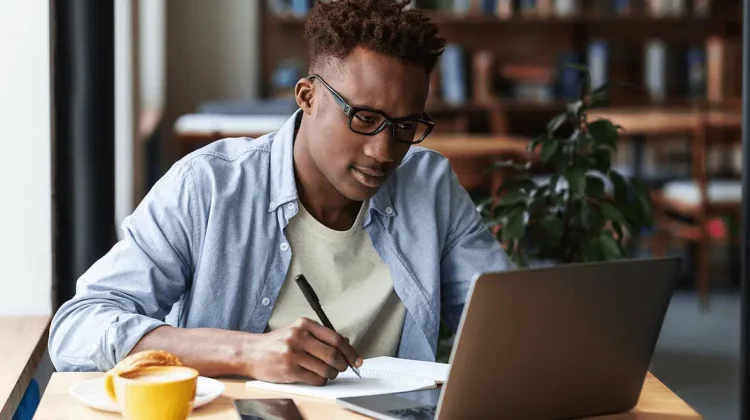 If you possess a specific skill, there's a high likelihood that someone is willing to pay for it. In today's digital age, businesses are increasingly recognizing the importance of having an online presence, creating opportunities for freelancers and side hustlers. Here are some avenues to consider:
1. Writing Online
Writing is a versatile side hustle that requires minimal startup resources. All you need is a laptop, internet connection, and a passion for writing. While content mills offer opportunities, the pay rates tend to be lower. Platforms like People Per Hour, Fiverr, and Pro Blogger provide various writing gigs. Consider setting up a website to showcase your writing skills, serving as a portfolio. You don't need to be an expert; an eagerness to learn and research on specific topics can be equally valuable.
2. Designing Websites
If you have an eye for design and technical proficiency, website design can be a lucrative venture. Building websites has become more accessible with user-friendly tools, eliminating the need for extensive HTML coding knowledge. Many businesses still lack an online presence, presenting an opportunity to offer website design services, particularly to local businesses.
3. Virtual Assistance
Virtual assistants handle a range of tasks, from administrative work to social media management. It's an excellent way to familiarize yourself with an industry you're interested in. Virtual assistants play a crucial role in businesses, allowing entrepreneurs and business owners to focus on their core strengths and drive their ventures forward.
4. Social Media Management
In today's digital landscape, businesses and entrepreneurs recognize the value of a robust social media presence. However, managing social media accounts can be time-consuming. As a social media manager, you can offer your services to handle these requirements. This could involve overseeing all social media needs for a business or specializing in a specific platform like Pinterest or Instagram.
Getting Started
Choose Your Service: Determine the service you'd like to offer. If you already have expertise in your chosen field, you may be able to start right away and earn a substantial income from the outset.
Research Job Boards: Platforms like People Per Hour and Fiverr showcase a variety of services that are in demand. This can give you insights into what services are popular and selling well.
Skill Improvement: If you need to enhance or acquire new skills, consider learning from YouTube videos or enrolling in a short course to gain confidence.
These opportunities have the potential to evolve into more than just a side hustle, potentially leading to a whole new career path. Embrace your skills and take the first step towards a fulfilling and profitable endeavor.