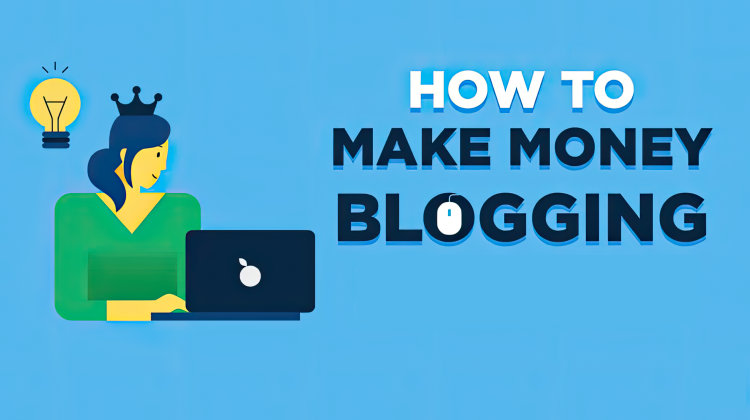 Earning income through blogging is not a get-rich-quick scheme. It necessitates sustained effort over an extended period to achieve success and see any financial returns. However, if you have a genuine passion for writing and enjoy the business of blogging, it can be an incredibly gratifying pursuit.
Choosing Your Blog's Focus
Determining the subject matter of your blog is crucial. Reflect on your interests and what topics you're passionate about. You can create a broad lifestyle blog covering various subjects, or opt for a more specialized niche, such as offering tips on profitable reselling. Whatever you decide, ensure it's a topic you're enthusiastic about discussing for an extended period; otherwise, you may struggle to maintain motivation, especially if results aren't immediate. If you're uncertain about your niche, consider acquiring a domain that allows for some flexibility to adjust your content.
Setting Up Your Blog
Once you've secured your domain, it's time to establish your website. Start by obtaining hosting from a reputable company like Blue Host or Siteground. You may find attractive deals when purchasing a year or multiple years in advance. After setting up hosting and installing WordPress, select and install a theme. There are plenty of free options available, or you can invest in a premium theme for a more distinctive site. Subsequently, customize your website by tweaking the theme, adding pages, menus, and incorporating your branding. Finally, begin crafting your blog posts. Aim for roughly 10 posts before launching your site to provide ample content for visitors to explore. Remember, it's important not to strive for perfection; releasing your blog is necessary for it to generate income.
Monetizing Your Blog
Blogs generate revenue through various channels. You can incorporate ads on your website through platforms like Google Adsense or MediaVine. While MediaVine mandates a minimum of 50,000 monthly sessions, it offers a more favorable pay rate. It might be worthwhile to wait until you're accepted by MediaVine before implementing ads on your site. Another avenue for income is affiliate marketing, wherein you recommend products and services to your audience. Companies like Amazon offer commissions for referrals. Additionally, consider offering your own products or services through your website.
Select a subject matter that ignites your passion or intrigues you for continued learning. Ensure it's a topic you'll be happy discussing for the next few years to maintain your motivation for blogging. There's a wealth of skills to acquire, so be patient with yourself, stay consistent, and keep uploading fresh content to your blog.